Charts, Graphs, & Diagrams > Health Charts > Combined Growth Charts for Girls and Boys
Combined Growth Charts for Girls and Boys
From Birth to 36 Months
These charts/graphs combine data extracted from the CDC growth charts.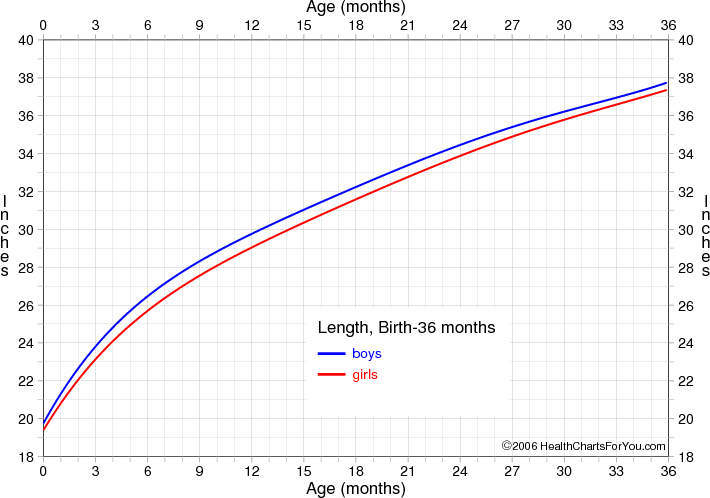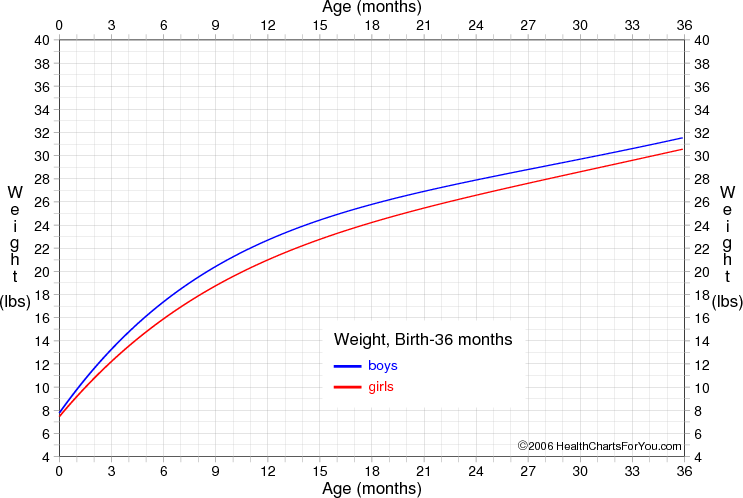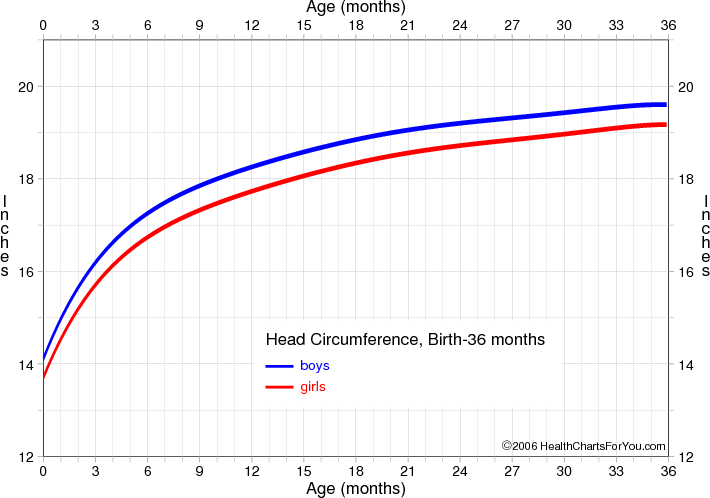 Description and comments
These charts/graphs show combined girls and boys data for length, weight, and head circumference from birth to 36 months. They show the 50% percentile only, for more detail see the individual charts.
The only conclusion I can draw from these is that on average baby boys are slightly bigger than baby girls.
Consult your physician if you are concerned about your child's growth.
Charts, Graphs, & Diagrams > Health Charts > Combined Growth Charts for Girls and Boys
© 2006 ChartsGraphsDiagrams.com